Hey All!
I am linking up with Amy Lemons from Step into Second Grade with Mrs. Lemons (FYI - love her blog) for her Tell me more, tell me more! linky party!
Here are a few things that you probably didn't know about me:
1) My favourite color in the entire world is purple. In my life purple is EVERYWHERE. My house is covered - outside architecture around door, cove ceiling, walls, drapes, bedding, shower curtain.... you name it, it's probably purple. I love to wear purple - clothing, shoes and nail polish. People are surprised that my car isn't purple. A little overboard... YES! But I can't help it, I have loved it since I was a little girl.
2) I LOVE old homes. Plaster walls, cove ceilings, archways, creaky hardwood floors, crystal doorknobs. LOVE IT ALL. Hence why I live in a 66 year old home.
3) I am addicted to anything Kardashian. Keeping Up With the Kardashians, Khloe and Lamar, Kourtney and Kim Take New York, Kourtney and Khloe Take Miami - these are my favourite shows to watch for some mindless entertainment!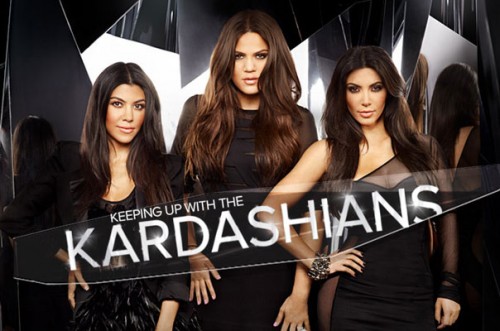 4) If I wasn't a teacher I would love to be a professional dancer! I was an avid Ukrainian dancer when growing up. I don't do Ukrainian dancing anymore but instead have switched over to hip hop! Love it!
5) I am addicted to reading. I always need to have a book at hand. I am currently into the second book of The Hunger Games and can't wait to get through and on to the third.
I hope you enjoyed getting to know me a little more!
Lauren :)
* * * * * * * * * * * *
Here are a few things you probably didn't know about me:
1. My favourite colour is probably blue. Upon reading Lauren's answers I realize my favourite colour is less obvious
J
but as I look around my house, many rooms are painted in various shades from a blue palette.
2. I LOVE photography. I love to take pictures of babies and children. I mostly take pictures of my girls, nieces and nephews and my friends' children. I have WAY too many pictures on my laptop!
3. I am addicted to coffee and children's books! I need my morning coffee with hazelnut creamer and I am addicted to buying children's books!
I love finding stories that I know my own girls and my students will enjoy! Amazon has been my best friend this past school year!
4. I have been married to my wonderful husband for 12 years. Together we have two amazing and beautiful little girls. Our oldest is going into second grade (I keep telling her we can swap ideas this year for school) and our youngest will be off to kinder this year! Life is good!
Here are my two girls with their new backpacks for 2nd grade and kindergarten. Yes, I like to plan ahead and get things organized early!
5. I love my CRICUT. My girls and I call it our "craft on demand"! They love to cut out various shapes to colour and decorate! They will do this for hours and all their little school friends ask if they can "do the Cricut" shortly after coming over for a play-date.
J
I also love it for cutting out my bulletin board letters!
6. I wish my mom lived closer. She lives in British Columbia and I'd love for her to be closer to my family. I miss the things we sometimes take for granted….meals together, impromptu visits, quality time with grandchildren, etc.